About INTERSTELLAR
Summary
Building the next generation high-speed data converters to strengthen European excellence and competitiveness on space applications and beyond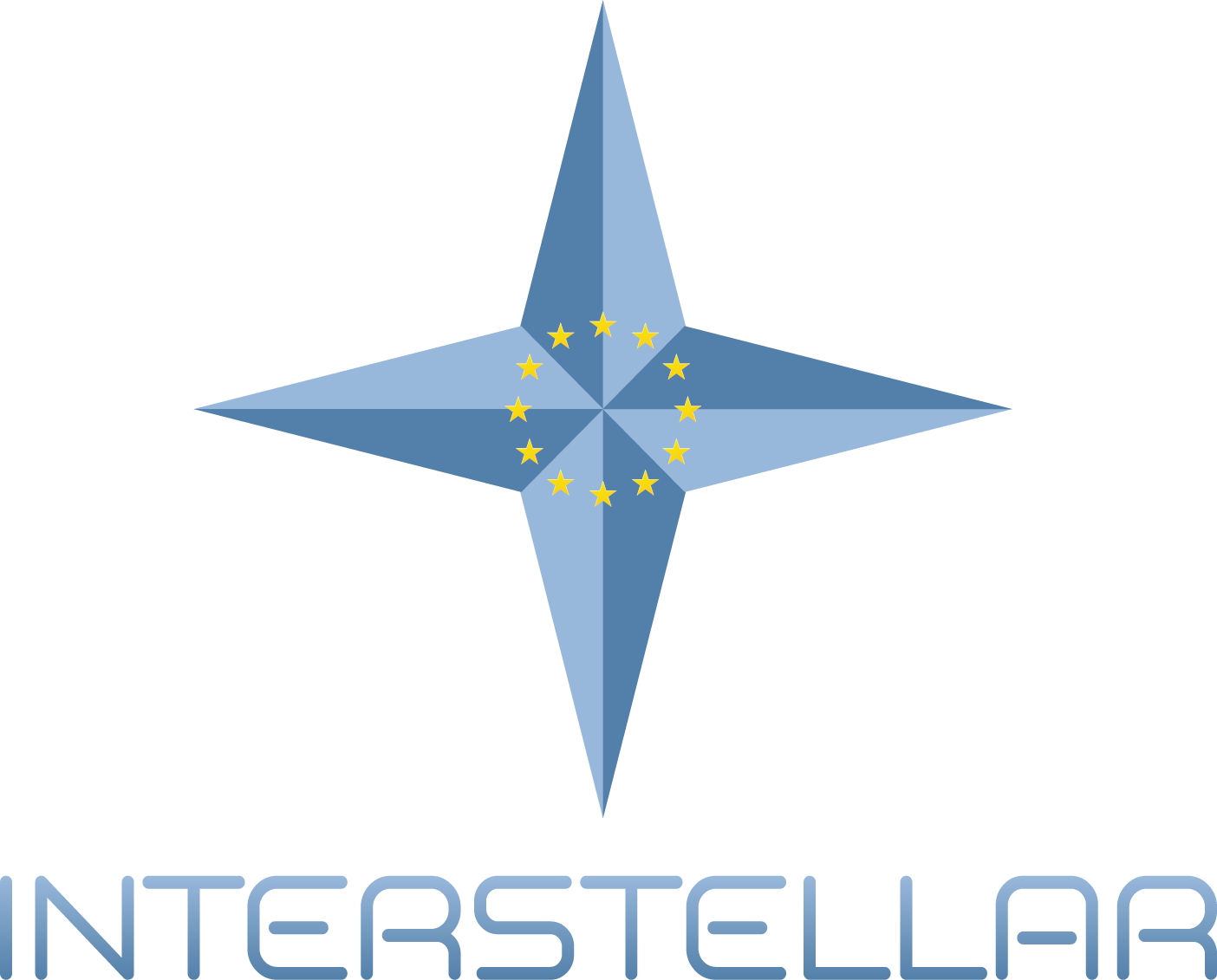 Satellite-based applications like telecommunication, earth observation and navigation increasingly demand more flexibility in terms of utilized capacity, performance and mobile usage. At the same time satellite constellations are getting more complex in order to meet these flexibility demands. Emerging satellite systems therefore use intelligent communication payloads based on capable on-board signal processors. These should be able to interface effectively to complex antennas, flexibly generating hundreds of traffic beams or inter-satellite connections and handling multi-GHz processed bandwidth per port.
Payload systems performance is directly linked to the performance of components used at every level of the signal chain within the satellite payload: starting from the reception antenna followed by low-noise amplifiers to the final transmission antenna, through the analogue-to-digital conversion, digital processing and the digital-to-analogue transfer stages. Two components are of key importance here because they have a direct effect on signal quality at receive (Rx) and transmit (Tx) side and therefore are enablers of the global system performance: the analogue-to-digital and digital-to-analogue data converters (ADC and DAC).
High-speed analogue-to-digital and digital-to-analogue data converters
INTERSTELLAR addresses the development of high-speed ADCs and DACs. Using European semiconductor technology, the new converters shall target performances beyond today's state-of-the-art in order to reach higher integration with more channels on a board, lower power consumption, larger bandwidth and increased dynamic performance. Within the project two new data converters are developed and matured to qualified stage (Technology Readiness Level TRL6). A four-channel ADC, sampling at up to 6.4 GSPs offers ultra-wide input bandwidth, flexibility and high-speed serial outputs. A multi-channel DAC, reconstructing beyond 6.4 GSPs offers multi-Nyquist output bandwidth, configurable modes and high-speed serial inputs. Such devices facilitate innovative Rx-to-Tx signal chain solutions for satellite telecommunications, earth observation, navigation and scientific missions.
European space industry is driving innovation in space
To achieve the challenging objectives set for developing the next generation of high-speed ADCs and DACs, four European partners with intimate knowledge in space technology bring their expertise to the project. Teledyne E2V Semiconductors (France) is in charge of design, manufacturing and test activities. Airbus Defence and Space (United Kingdom) and Thalès Alenia Space (France), two major European space companies, make a key contribution as end-users of space data converters – guiding initial requirements and evaluating the devices under relevant conditions. The Fraunhofer Institute for Integrated Circuits IIS (Germany) significantly contributes with reference Printed Circuits Boards (PCB) hosting the new ADC and DAC, thus enabling detailed device evaluation and enhancing the dissemination of the results. Assembling such honed skills within a fruitful cooperation, promises to make the INTERSTELLAR project a great success for the European space industry.
INTERSTELLAR is funded within the Horizon 2020 Framework Program, the biggest EU research and innovation program ever. Horizon 2020 will help to achieve smart, sustainable and inclusive economic growth. The goal is to ensure Europe produces world-class science and technology, removes barriers to innovation and makes it easier for the public and private sectors to work together in delivering solutions to big challenges facing our society.
Motivation and Impact
The goal of the INTERSTELLAR project is to build the next generation of high-speed data converters (Analog to Digital and Digital to Analog) to strengthen European excellence and competitiveness for Space and other applications. This project will allow for providing Space Industry with European key enabling data converters, ADC (Analog to Digital Converter) & DAC (Digital to Analog Converter), in order to:
Ensure Europe's non-dependence for such critical devices
Boost Europe's competitiveness
The Space missions for which the developed ADC and DAC are quite relevant are Telecommunications, Navigation, Earth Observation, and Science Missions. The data converters of INTERSTELLAR show breakthrough innovation to reach Performances & Bandwidths beyond the state-of-the-art; these devices are:
Multichannel ADC 12-bit resolution - very high bandwidth - high sampling rate - High Speed Serial Links Outputs
Multi channel Broadband DAC, very high sampling rate, featuring unprecedented output frequency with - High Speed Serial Links Inputs